---
MoC had been signed between BCC & Stop.Think.Connect. Messaging Convention Inc., USA
A Memorandum of Co-operation has been signed between Bangladesh Computer Council (BCC) and STOP. THINK. CONNECT. Messaging Convention, Inc., USA on 29th December 2015.
STOP. THINK. CONNECT. Messaging Convention, Inc. is the global cybersecurity awareness campaign to help all digital citizens stay safer and more secure online. Their goal is to help people understand not only the risks that come with using the Internet, but also the importance of practicing safe online behavior. This Memorandum of Co-operation will allow collaborative steps to:
Raise awareness and educating the people about cyber security;
Encourage shared responsibility for cyber security and collaboration between stakeholders from all sectors;
Reach target audiences with frequency and impact by leveraging communications channels, networks and activities;
Share information such as research, metrics and feedback related to the objectives of both campaigns.
With signing this MoC, BCC is expecting to ensure a safer cyberspace experience for the users by keeping them up-to-date on awareness events and research.
Recommended Posts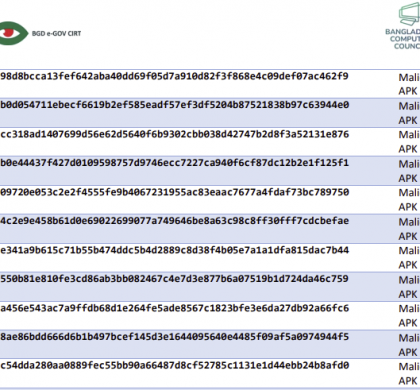 08 Aug 2023 - Articles, News, Security Advisories & Alerts, Uncategorized