---
BGD e-GOV CIRT Cyber Drill 2020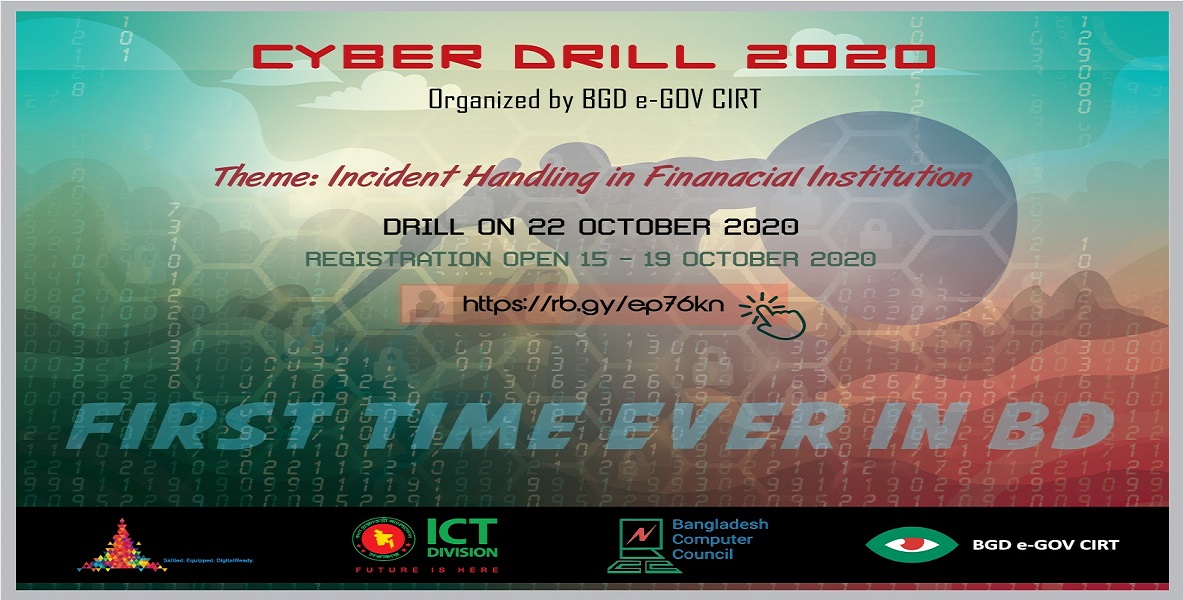 Date: 22 October 2020
Theme: Incident Handling in Financial Institution
Registration: Click for registration: http://www.cirt.gov.bd/gym-registration/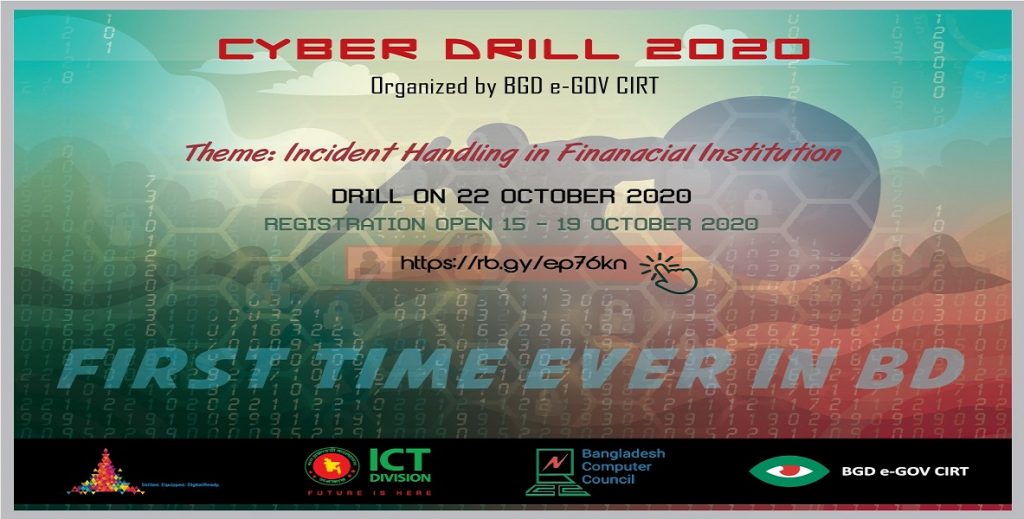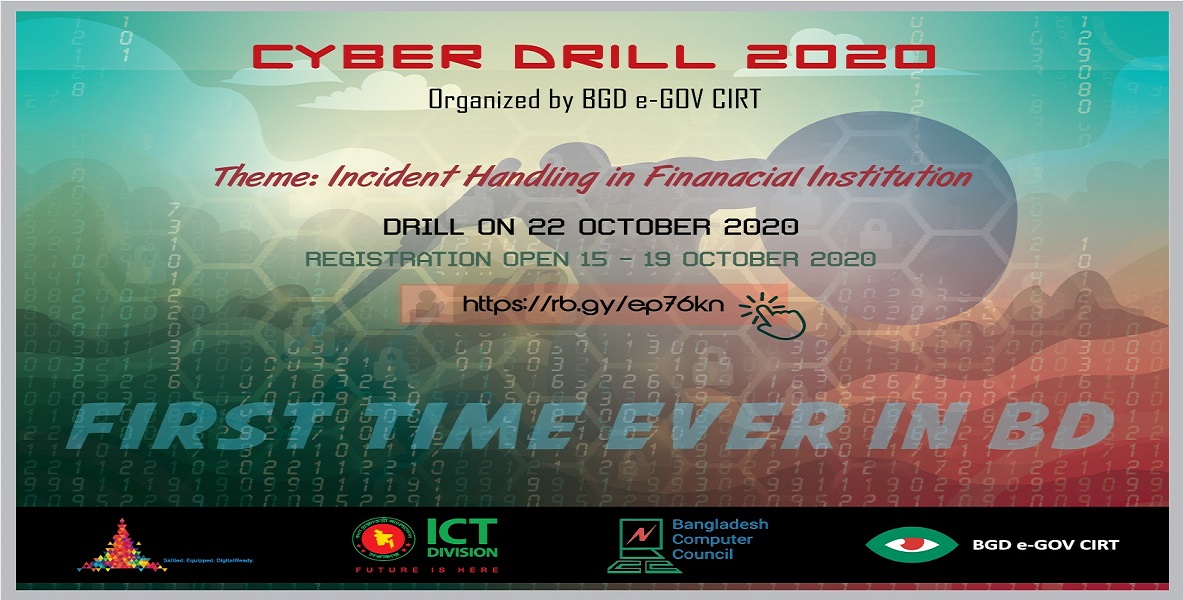 BGD e-GOV CIRT is proud to present its 2020 Drill. We are very exultant to announce that, BGD e-GOV CIRT is arranging a challenging Event for Cyber Security professionals, especially for financial institute personnel. The purpose of this drill is to sharpen your skills during incident handling. Challenges require the use of hands-on skills, tools and provide real targets, real memory captures, and challenging analysis scenarios. This is a jeopardy style Drill and no dependency or sequences for injection reply. We shall provide an offline downloadable virtual machine (VM) image and some injection which relevant to incident handling in Financial Institution
Rule of Engagement
All participants shall register through a valid organization email address. Participants from each organization should create a team and all participants from each organization will play as a team. One member from each team can submit the answer.
All communication will be conducted through this particular email (cyberrange@cirt.gov.bd). You are requested to allow email communication from this email address for the test date and drill date. We are also using Discord as instant messaging during drill day for general discussion.
We shall conduct a pre-event communication test on 20 October 2020. The VM download link will be available after communication test. All registered participants received a link to download the zipped VM file to incorporate it into VMware (Version 12.0 or later) workstation.
The VM will be a password protected zipped file and password shall be provided on drill date.
In every hour, there shall be two injections. Hints will be available per request.
Participants can use any tools according to their choice including available in the internet.
Problem solving and winning against targets with creativity is the goal.
These rules of engagement for the event are displayed and must be accepted when the participant join the event.
—————————————————
For any query,
palash@cirt.gov.bd
+8801710441164
DISCLAIMER: The drill is only for educational purpose, BGD e-GOV CIRT will not be responsible for any damage or harm caused by participating or misuse of these event.
Final Score: http://www.cirt.gov.bd/drill-score2020/
Recommended Posts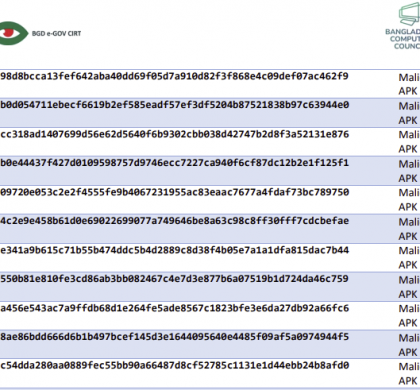 08 Aug 2023 - Articles, News, Security Advisories & Alerts, Uncategorized