---
BGD e-GOV CIRT has successfully participated on OIC CERT Cyber Security Drill 2017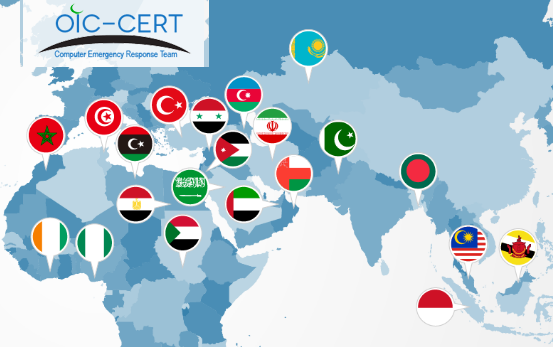 The Organization of Islamic Cooperation – Computer Emergency Response Teams (OIC-CERT) CYBER SECURITY DRILL is an annual event for OIC-CERT members to build a better and secure Cybersecurity ecosystem, including the capacity in incident handling with suitable and comprehensive response as well as engaging better collaboration and coordination among CSIRT organizations from different countries. The final goal of this event is to get a more realistic experience in anticipating and handling some incidents related crime activities such as human trafficking and cyber terrorism.
Fifteen (15) teams from OIC-CERT, six (6) teams from APCERT and one (1) from FIRST participated in the drill.
Objectives of OIC CERT CYBER SECURITY DRILL 2017 are:
Engaging collaboration among CERTs such as OIC CERTs, APCERT and also FIRST.

Learning, practicing and solving real cases using digital forensic methods.


Practicing coordination among CERTs including detection, handling, mitigation and alerting activities for defined incident scenarios of cyber terrorism and human trafficking.
The theme for OIC CERT Drill 2017 is "Encountering Cyber Terrorism & Human Trafficking"
BGD e-GOV CIRT has successfully participated in the OIC-CERT Drill 2017 and completed all the activities regarding the event. Drill's summary is as below :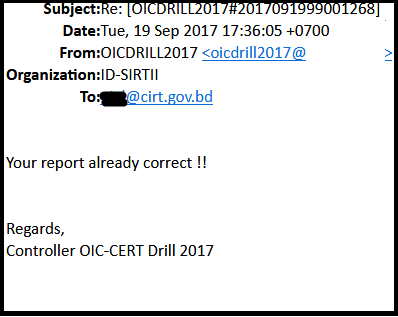 Figure : Report Response from Organizer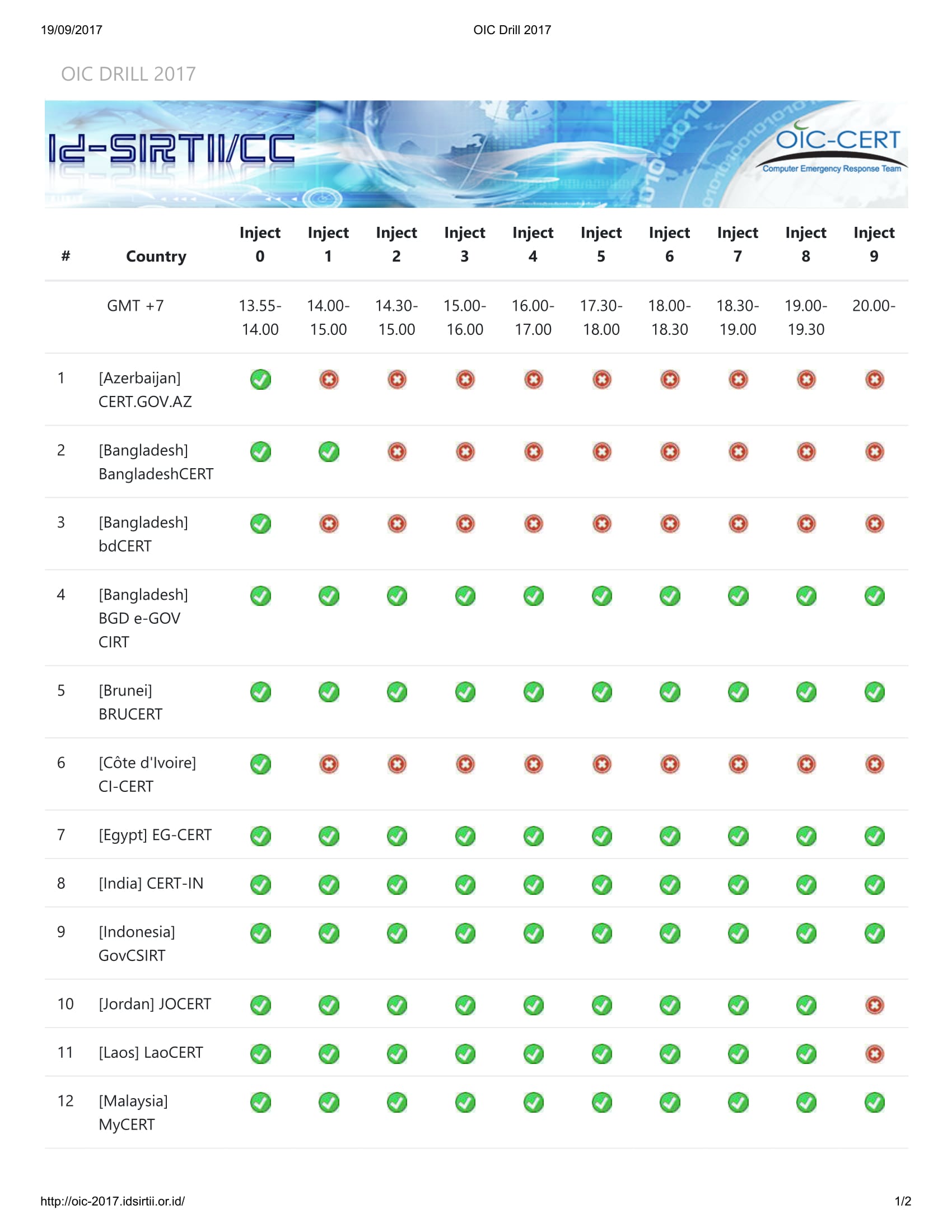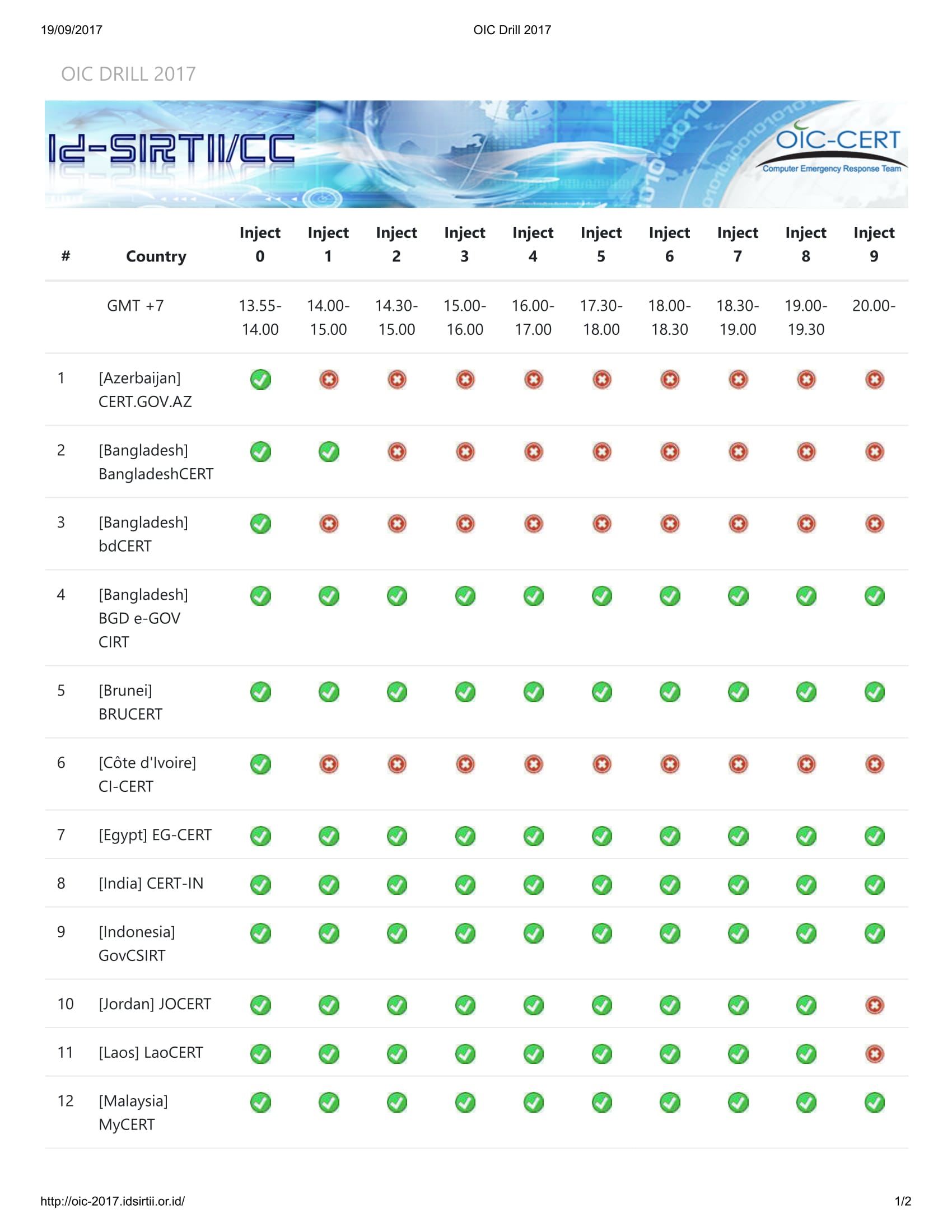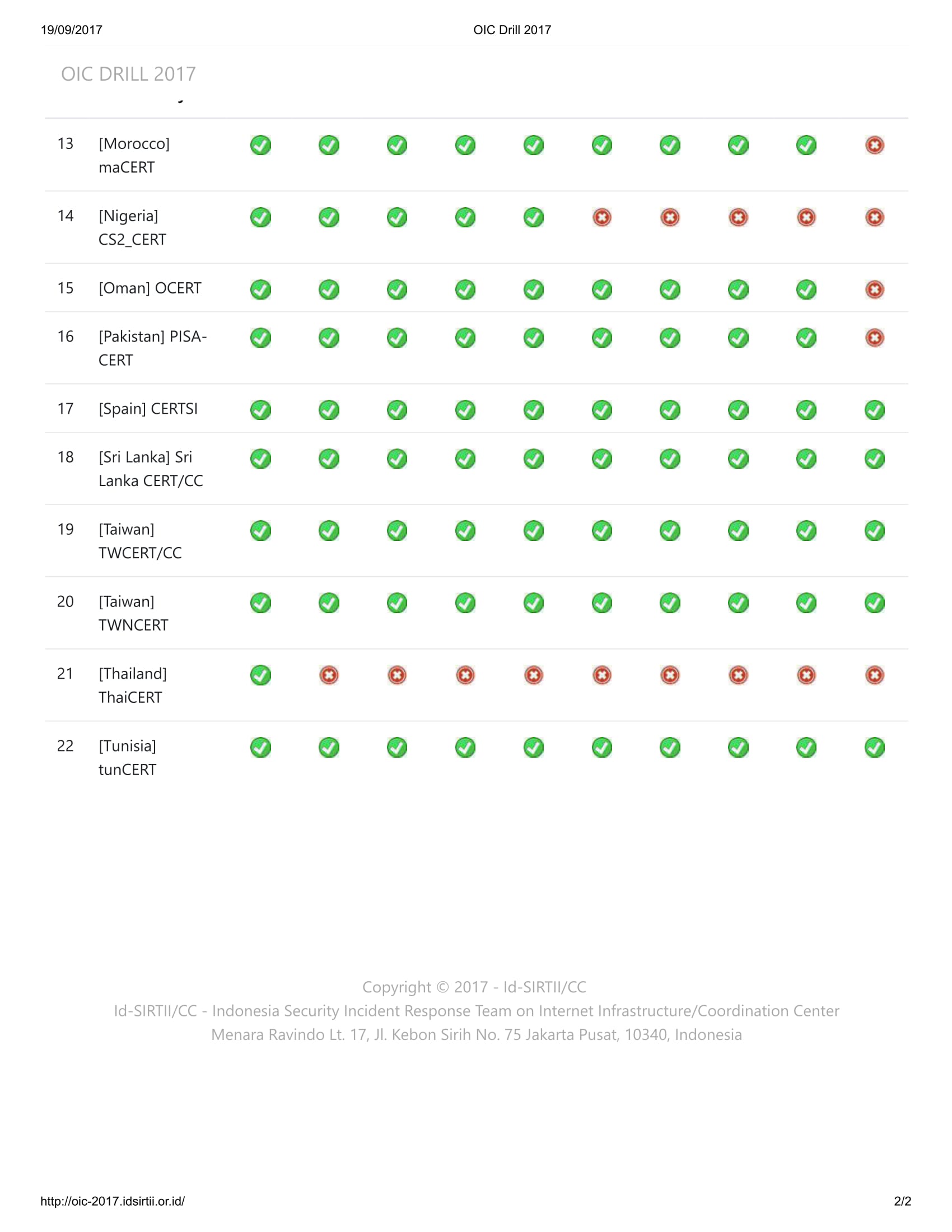 Recommended Posts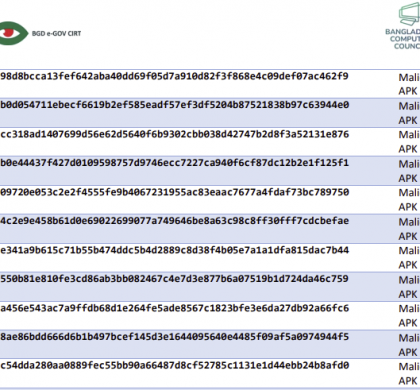 08 Aug 2023 - Articles, News, Security Advisories & Alerts, Uncategorized