---
BGD e-GOV CIRT has successfully participated on APCERT Cyber Drill 2018

The Asia Pacific Computer Emergency Response Team (APCERT) today has successfully completed its annual drill to test the response capability of leading Computer Security Incident Response Teams (CSIRT) within the Asia Pacific economies. For the fifth time, APCERT involved the participation of members from the Organisation of the Islamic Cooperation – Computer Emergency Response Team (OIC-CERT) in this annual drill.
The theme of this year's APCERT Drill is "Data Breach via Malware on IoT". This exercise reflects real incidents and issues that exist on the Internet. The scenario, for this year, simulated an attack on the medical sector where the initial compromised was followed with exfiltration of data and infection of IoT devices within the medical sector.
BGD e-GOV CIRT has successfully participated in the APCERT Drill 2018 and completed all the activities regarding the event.
Drill's summary is as below :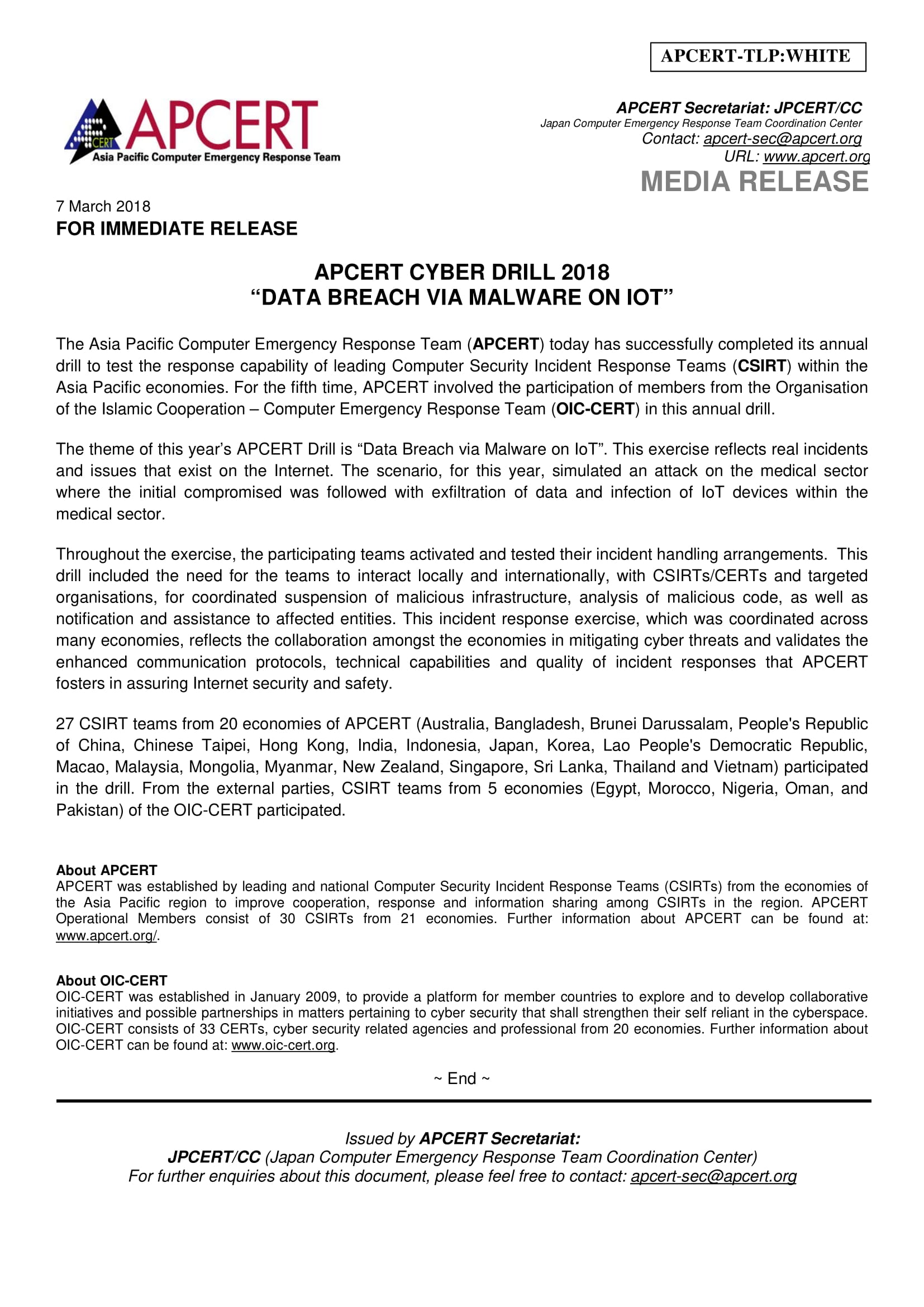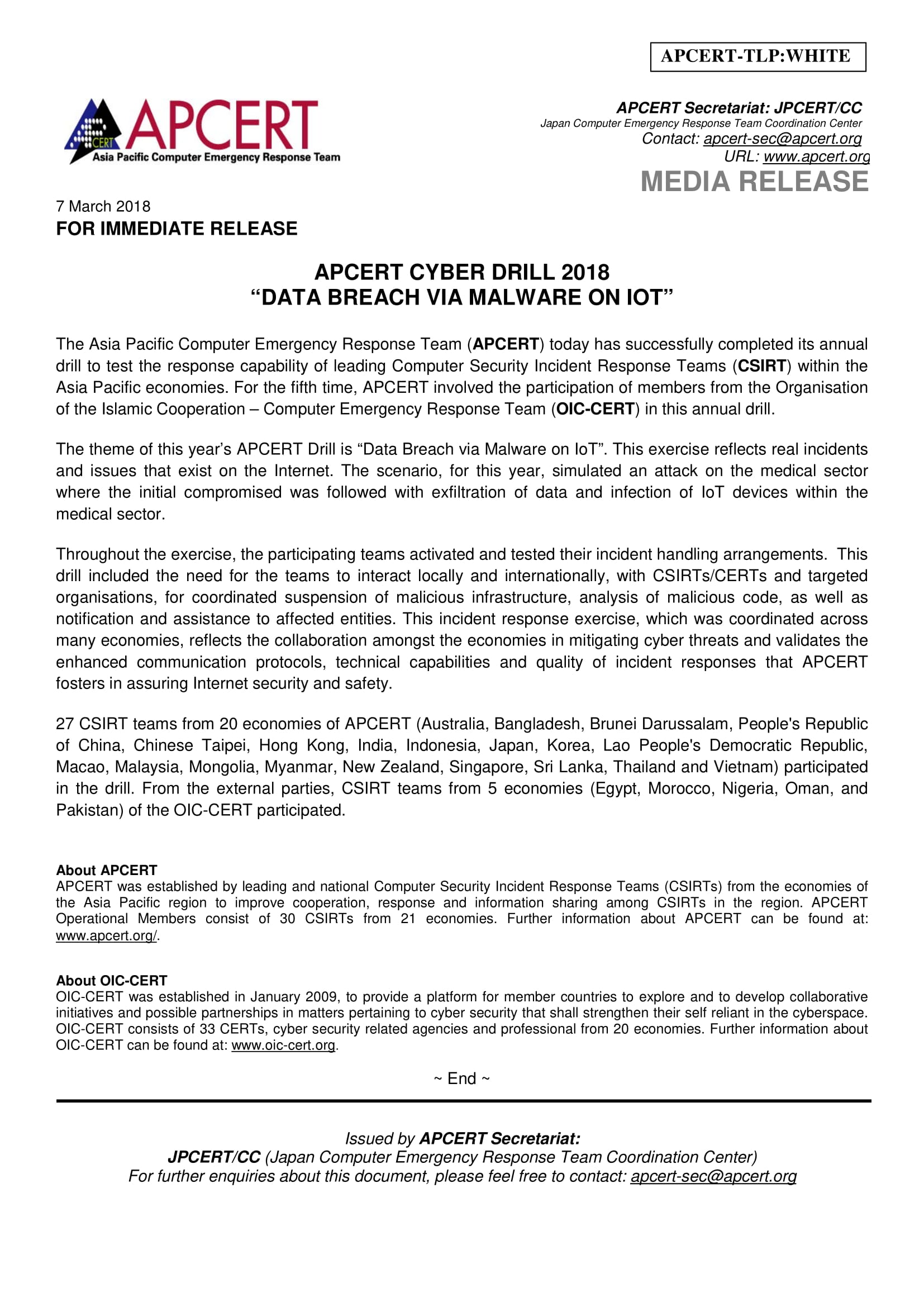 Recommended Posts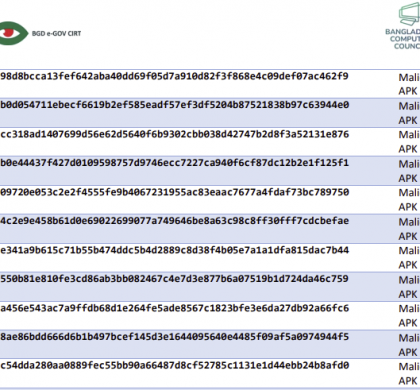 08 Aug 2023 - Articles, News, Security Advisories & Alerts, Uncategorized