---
Bangladesh Computer Council (BCC) achieve International Awards for National e-Service Bus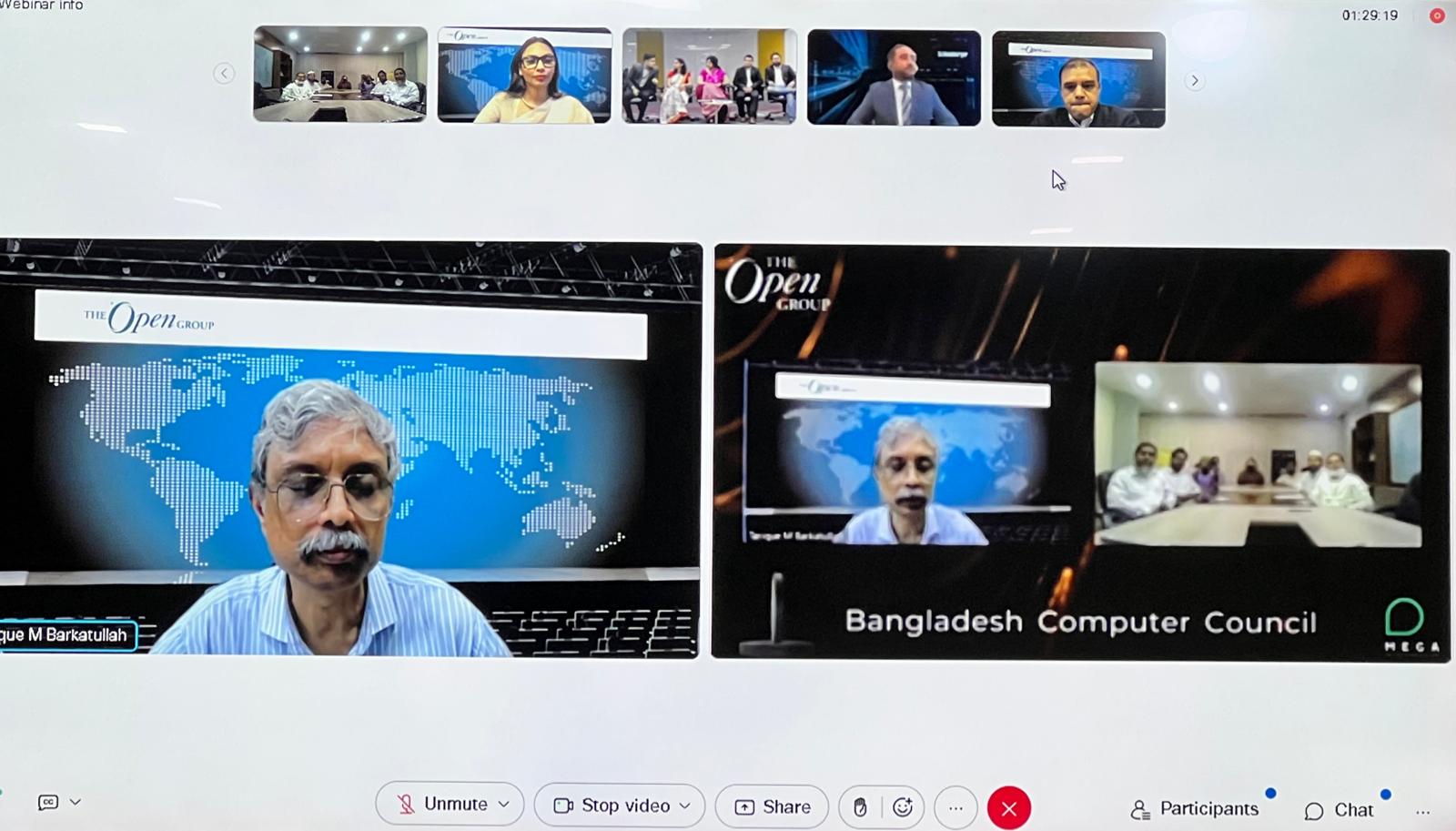 Bangladesh Computer Council (BCC) has won "The Award of Distinction in Digital Innovation" in the category of TOGAF standard / Enterprise Architecture from the Open Group, India for the year 2022 for establishing National e-Service Bus.
The Open Group India Awards recognizes organizations and teams in the Southeast Asia region that have reached the pinnacle of achievement in applying standards, open-source software, and best practices in Enterprise Architecture, IT management, Cybersecurity, and Digital Transformation.
The Open Group India Awards 2022 was held virtually in conjunction with The Open Group International Event in Washington D.C. on July 27, 2022. Mr. Tarique M. Barkatullah, Director, Bangladesh Computer Council received the award on behalf of Bangladesh Computer Council.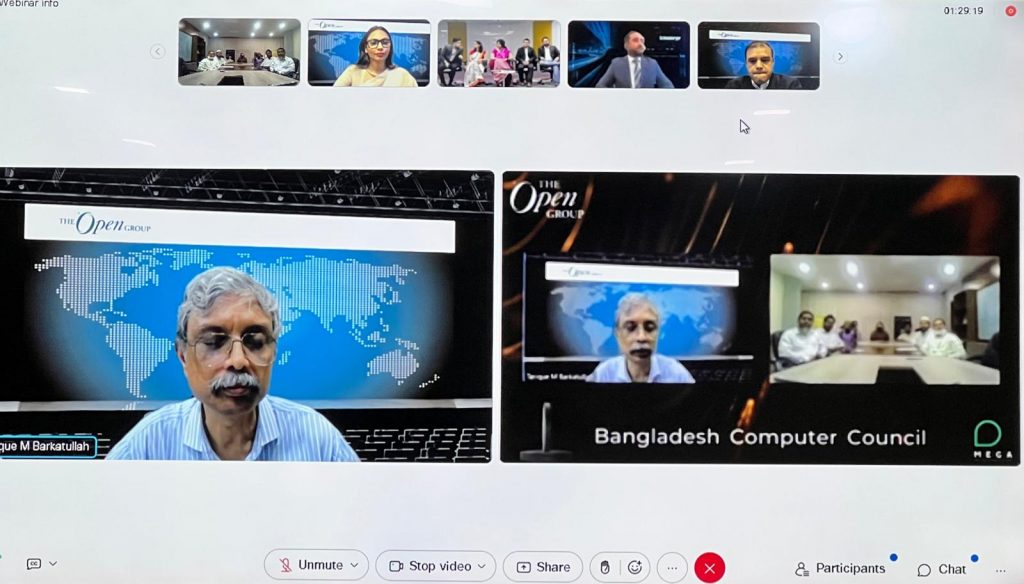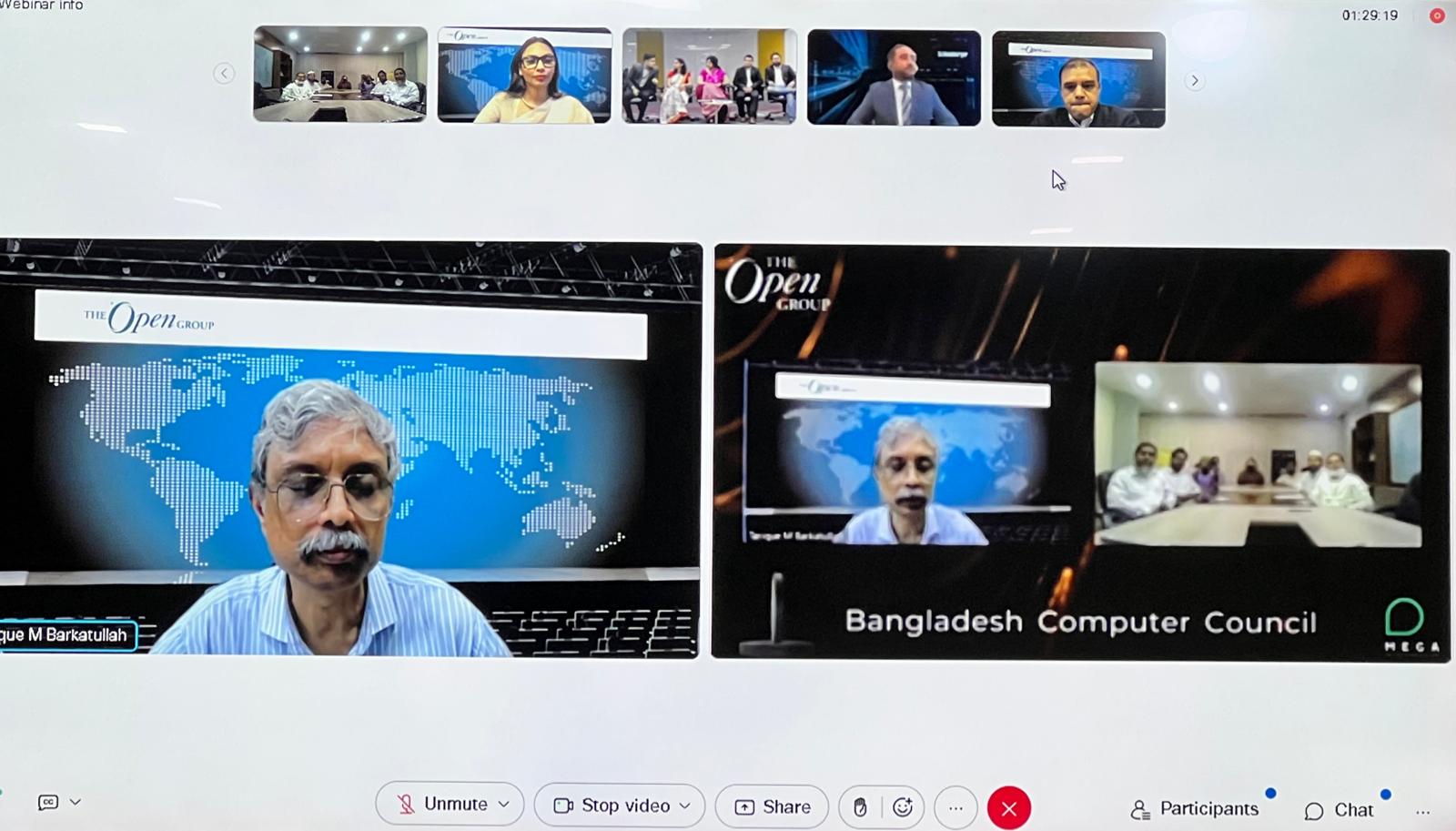 National e-Service Bus is software driven platform integrating e-services and facilitating seamless exchange of information between different government organizations. National e-Service Bus provides citizens of Bangladesh with access to public information and services in a way that is easy to use and transparent.
The Award is recognition for National e-Service, which is an agile, modern, and innovative platform helping the government adapt to the changing needs of citizens and expand the delivery of services throughout the country. National e-Service Bus is creating interoperability between disparate government agencies and ultimately benefitting millions of citizens. Bangladesh National Digital Architecture (BNDA) team of BGD e-GOV CIRT Project played pivotal role in establishing the National e-Service Bus.