---
Adobe Acrobat and Reader APSB17-11 Multiple Unspecified Memory Corruption Vulnerabilities
Description: Adobe Acrobat and Reader are prone to multiple unspecified memory-corruption vulnerabilities. Adobe recommends users update their software installations to the latest versions by following the instructions below.
The latest product versions are available to end users via one of the following methods:
Users can update their product installations manually by choosing Help > Check for Updates.
The products will update automatically, without requiring user intervention, when updates are
detected.
Or user can download from Acrobat Reader download center.
Related CVE's :
CVE-2017-3015,
CVE-2017-3017,
CVE-2017-3018,
CVE-2017-3019,
CVE-2017-3023,
CVE-2017-3024,
CVE-2017-3025,
CVE-2017-3028,
CVE-2017-3030,
CVE-2017-3036,
CVE-2017-3037,
CVE-2017-3038,
CVE-2017-3039,
CVE-2017-3040,
CVE-2017-3041,
CVE-2017-3044,
CVE-2017-3050,
CVE-2017-3051,
CVE-2017-3054,
CVE-2017-3056,
CVE-2017-3065
Impact: Attackers can exploit these issues to execute arbitrary code within the context of the application. Failed attempts will likely cause a denial-of-service condition
Mitigation: Updates are available. Please check specific vendor advisory for more information.
Reference URL's:
Recommended Posts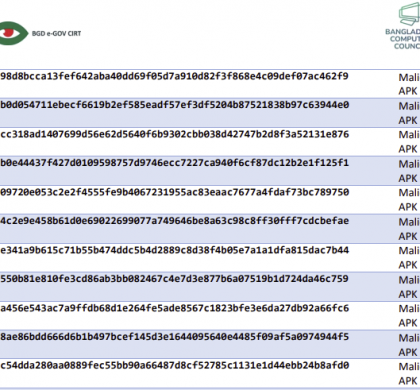 08 Aug 2023 - Articles, News, Security Advisories & Alerts, Uncategorized