---
Critical Patches Issued for Microsoft Products, July 13, 2021
DESCRIPTION:
Multiple vulnerabilities have been discovered in Microsoft products, the
most severe of which could allow for arbitrary code execution in the
context of the logged on user. Depending on the privileges associated
with the user, an attacker could then install programs; view, change, or
delete data; or create new accounts with full user rights. Users whose
accounts are configured to have fewer user rights on the system could be
less impacted than those who operate with administrative user rights.
IMPACT:
There are reports that the Windows Print Spooler Remote Code Execution
Vulnerability (CVE-2021-34527), Windows Kernel Elevation of Privilege
Vulnerabilities (CVE-2021-33771, CVE-2021-31979) and Scripting Engine
Memory Corruption Vulnerability (CVE-2021-34448) are actively being
exploited in the wild.
SYSTEM AFFECTED:
* Common Internet File System
* Dynamics Business Central Control
* Microsoft Bing
* Microsoft Dynamics
* Microsoft Exchange Server
* Microsoft Graphics Component
* Microsoft Office
* Microsoft Office Excel
* Microsoft Office SharePoint
* Microsoft Scripting Engine
* Microsoft Windows Codecs Library
* Microsoft Windows DNS
* Microsoft Windows Media Foundation
* OpenEnclave
* Power BI
* Role: DNS Server
* Role: Hyper-V
* Visual Studio Code
* Visual Studio Code – .NET Runtime
* Visual Studio Code – Maven for Java Extension
* Windows Active Directory
* Windows Address Book
* Windows AF_UNIX Socket Provider
* Windows AppContainer
* Windows AppX Deployment Extensions
* Windows Authenticode
* Windows Cloud Files Mini Filter Driver
* Windows Console Driver
* Windows Defender
* Windows Desktop Bridge
* Windows Event Tracing
* Windows File History Service
* Windows Hello
* Windows HTML Platform
* Windows Installer
* Windows Kernel
* Windows Key Distribution Center
* Windows Local Security Authority Subsystem Service
* Windows MSHTML Platform
* Windows Partition Management Driver
* Windows PFX Encryption
* Windows Print Spooler Components
* Windows Projected File System
* Windows Remote Access Connection Manager
* Windows Remote Assistance
* Windows Secure Kernel Mode
* Windows Security Account Manager
* Windows Shell
* Windows SMB
* Windows Storage Spaces Controller
* Windows TCP/IP
* Windows Win32K
RECOMMENDATIONS:
We recommend the following actions be taken:
* Apply appropriate patches or appropriate mitigations provided by
Microsoft to vulnerable systems immediately after appropriate testing.
* Run all software as a non-privileged user (one without administrative
rights) to diminish the effects of a successful attack.
* Remind all users not to visit untrusted websites or follow links
provided by unknown or untrusted sources.
* Inform and educate users regarding threats posed by hypertext links
contained in emails or attachments especially from untrusted sources.
* Apply the Principle of Least Privilege to all systems and services.
REFERENCES:
https://msrc.microsoft.com/update-guide
https://msrc.microsoft.com/update-guide/releaseNote/2021-Jul
Recommended Posts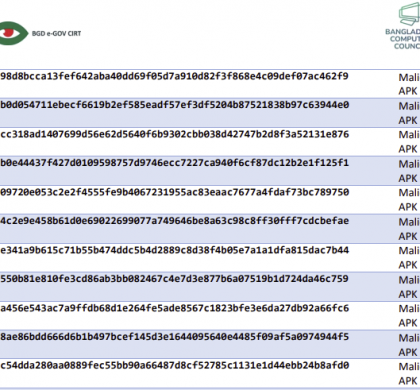 08 Aug 2023 - Articles, News, Security Advisories & Alerts, Uncategorized