---
A Vulnerability in Schneider Electric Modicon PLCs Could Allow for Remote Code Execution
DESCRIPTION:
A vulnerability has been discovered in Schneider Electric Modicon PLCs,
which could result in remote code execution. A Programmable Logic
Controller, or PLC, is a ruggedized computer used for industrial
automation. These controllers can automate a specific process, machine
function, or even an entire production line. Successful exploitation of
this vulnerability could allow for remote code execution within the
context of a privileged process. Depending on the privileges associated
with this application, an attacker could then install programs; view,
change, or delete data; or create new accounts with full user rights. If
this application has been configured to have fewer user rights on the
system, exploitation of this vulnerability could have less impact than
if it was configured with administrative rights.
IMPACT:
There are no reports of this vulnerability being exploited in the wild
SYSTEM AFFECTED:
* Modicon M580 CPU (part numbers BMEP and BMEH), all versions
* Modicon M340 CPU (part numbers BMXP34), all versions
RECOMMENDATIONS:
We recommend the following actions be taken:
* Apply appropriate mitigations provided by Schneider Electric as there
is no available patch as this time
* Run all software as a non-privileged user (one without administrative
privileges) to diminish the effects of a successful attack.
* Remind users not to visit un-trusted websites or follow links provided
by unknown or un-trusted sources.
* Inform and educate users regarding the threats posed by hypertext
links contained in emails or attachments especially from un-trusted sources.
* Apply the Principle of Least Privilege to all systems and services.
REFERENCES:
https://cve.mitre.org/cgi-bin/cvename.cgi?name=2021-22779
https://www.helpnetsecurity.com/2021/07/13/cve-2021-22779/
https://download.schneider-electric.com/files?p_Doc_Ref=SEVD-2021-194-01
Recommended Posts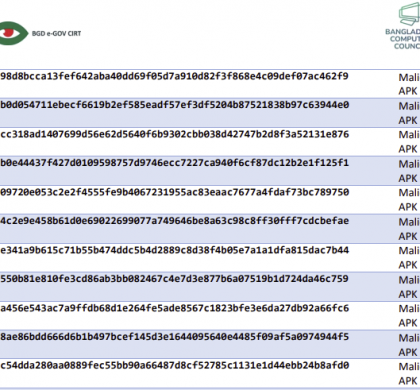 08 Aug 2023 - Articles, News, Security Advisories & Alerts, Uncategorized