---
Multiple Cisco WebEx Products Multiple Security Vulnerabilities
Description:  Multiple Cisco WebEx Products are prone to the following security vulnerabilities:
Multiple remote code-execution vulnerabilities
Multiple denial-of-service vulnerabilities
Impact: An attacker can exploit these issues to execute arbitrary code in the context of the user running the affected application. Failed exploit attempts will likely result in denial-of-service conditions.
These issues are being tracked by Cisco Bug IDs- CSCve02843 CSCve10584 CSCve10591 CSCve10658 CSCve10744 CSCve10749 CSCve10762 CSCve10764 CSCve11503 CSCve11507 CSCve11532 CSCve11538 CSCve11545 CSCve11548 CSCve30208 CSCve30214 CSCve30268 CSCvf38060 CSCvf38077 CSCvf38084 CSCvf49650 CSCvf49697 CSCvf49707 CSCvf57234 CSCvg54836 CSCvg54843 CSCvg54850 CSCvg54853 CSCvg54856 CSCvg54861 CSCvg54867 CSCvg54868 and CSCvg54870
Mitigation: Updates are available. Please see the references or vendor advisory for more information.
Reference URL's:
Recommended Posts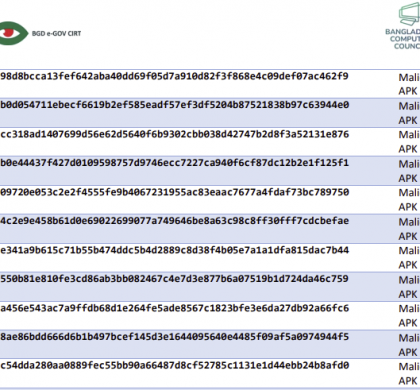 08 Aug 2023 - Articles, News, Security Advisories & Alerts, Uncategorized