---
The signing of an MoU between Cyber Wales and the BGD e-GOV CIRT
The state-run Bangladesh e-Government Computer Incident Response Team (BGD e-Gov CIRT) and Cyber Wales in the United Kingdom signed a memorandum of understanding (MoU) recently to mark the 50th anniversary of Bangladesh's Independence Day.
The MoU will help reinforce the bilateral relations in various fields including economic, investment, protection against cyber-attacks and advisory, and pave the way for further cooperation with BGD e-GOV CIRT and Cyber Wales.
The government formed the BGD e-Gov CIRT under the Ministry of Posts, Telecommunications and Information Technology after Bangladesh Bank's reserve heist incident.
The aim of the Memorandum is to create opportunities for mutual cooperation with the great experience of Cyber Wales in the new technologies and innovations to prevent and track the cyber-attacks, to benefit from the services and technologies that contribute in protection against the cyber-attacks and to adapt more efficient protection approaches, according to a press statement.
The agreement was signed by Col John Davies (Co-Founder and Cyber Wales) and Tarique Barkatullah, Director NDC CA & Security on behalf of their respective organisations at a virtual ceremony.
Minister of State for ICT Division, Ministry of Post, Telecommunications & Information Technology Bangladesh Zunaid Ahmed Palak, Rt Alun Cairns MP for Vale of Glamorgan Wales-United Kingdom, Neil Sandford from the Office of First Minister of Wales, Ms Saida Muna Tasneem, Bangladesh High Commissioner to the United Kingdom, and Captain Samir Sajet, Chief Region Aviation Safety Officer MENA and Asia Region United Nations – World Food Program, among others, were present at the function.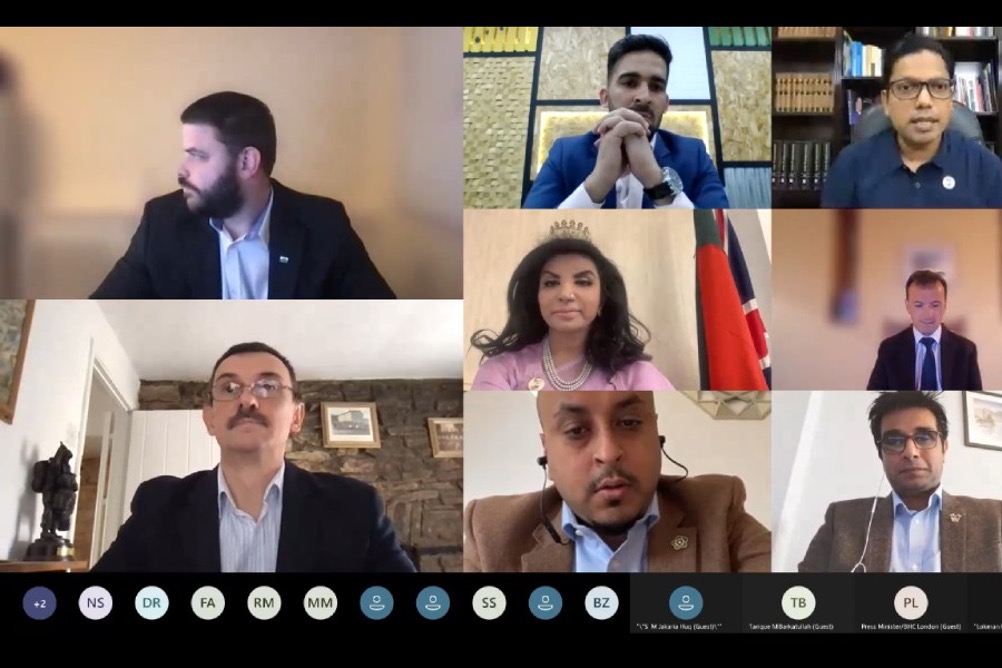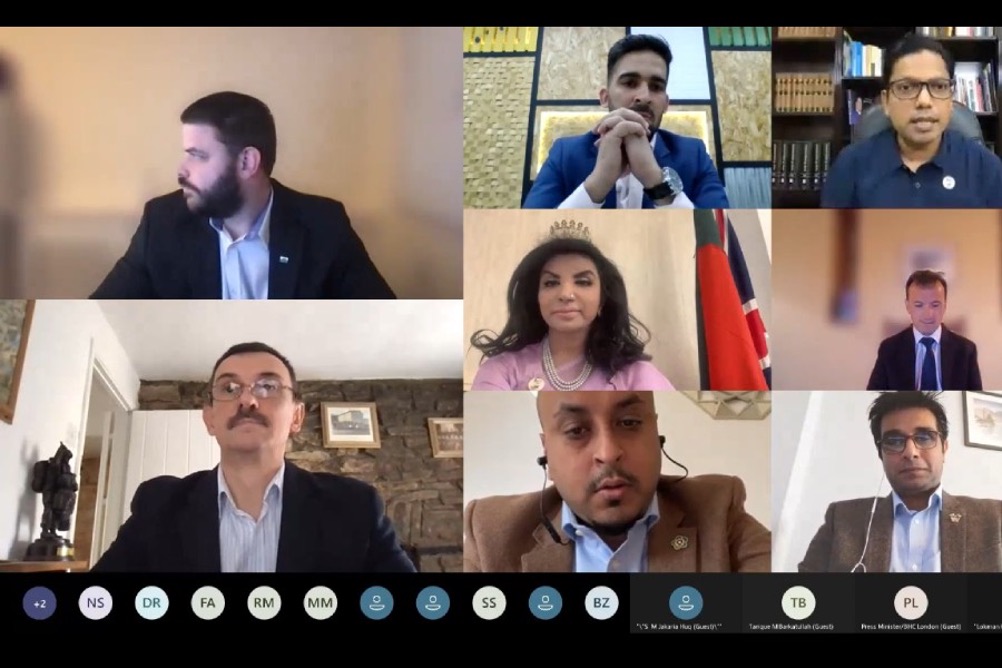 Speaking on the occasion, Mr Zunaid Palak affirmed that the memorandum of understanding is not only targeting the member companies of BGD e-GOV CIRT, it will include all the organisations from Bangladesh.
He also hoped that it would help benefit from the services of Cyber Wales including training and development activities, research and business development to adopt the best practices which could be provided through workshops, forums or conferences.
Ms Saida Muna Tasneem said she welcomes the signing of the MoU on cyber partnership between Bangladesh eGovernment CIRT and Cyber Wales specially in the historic year of Bangladesh's Golden Jubilee and 50 years of Bangladesh-UK relations.
Rt Alun Cairns MP added: "It was a privilege to be involved in the signing of the MoU between Bangladesh CIRT and Cyber Wales. We all recognised that Cyber security has no borders and the answer to the growing threats must be through more partnerships".
Mr Taruque Barkatullah said the MoU will help us to work together to foster and deepen commercial ties between Bangladesh and Wales – United Kingdom.
Col John Davies, Co-Founder and Chairman of Cyber Wales said Bangladesh announced its presence in the global battle against cyber threats last year by establishing the BGD e-GOV CIRT.
Cyber Wales were proud to have been involved in the country's first ever Cyber Drill in November, which demonstrated formidable cyber defence capability, he added.
Faheem Azhar, Member of the Steering Committee, International Advisor and Director of Middle East & Broader Region Cluster of Cyber Wales Group C.I.C also spoke on the occasion.
Recommended Posts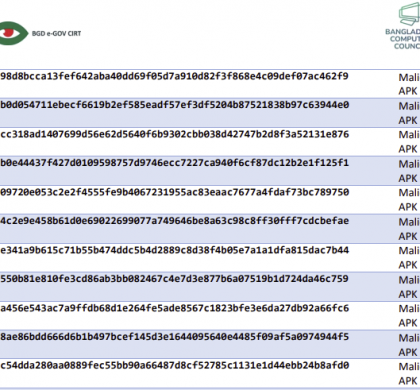 08 Aug 2023 - Articles, News, Security Advisories & Alerts, Uncategorized