---
Conference on Cyber Security Incident Response Team (CSIRT/SOC) for Financial Sector Organization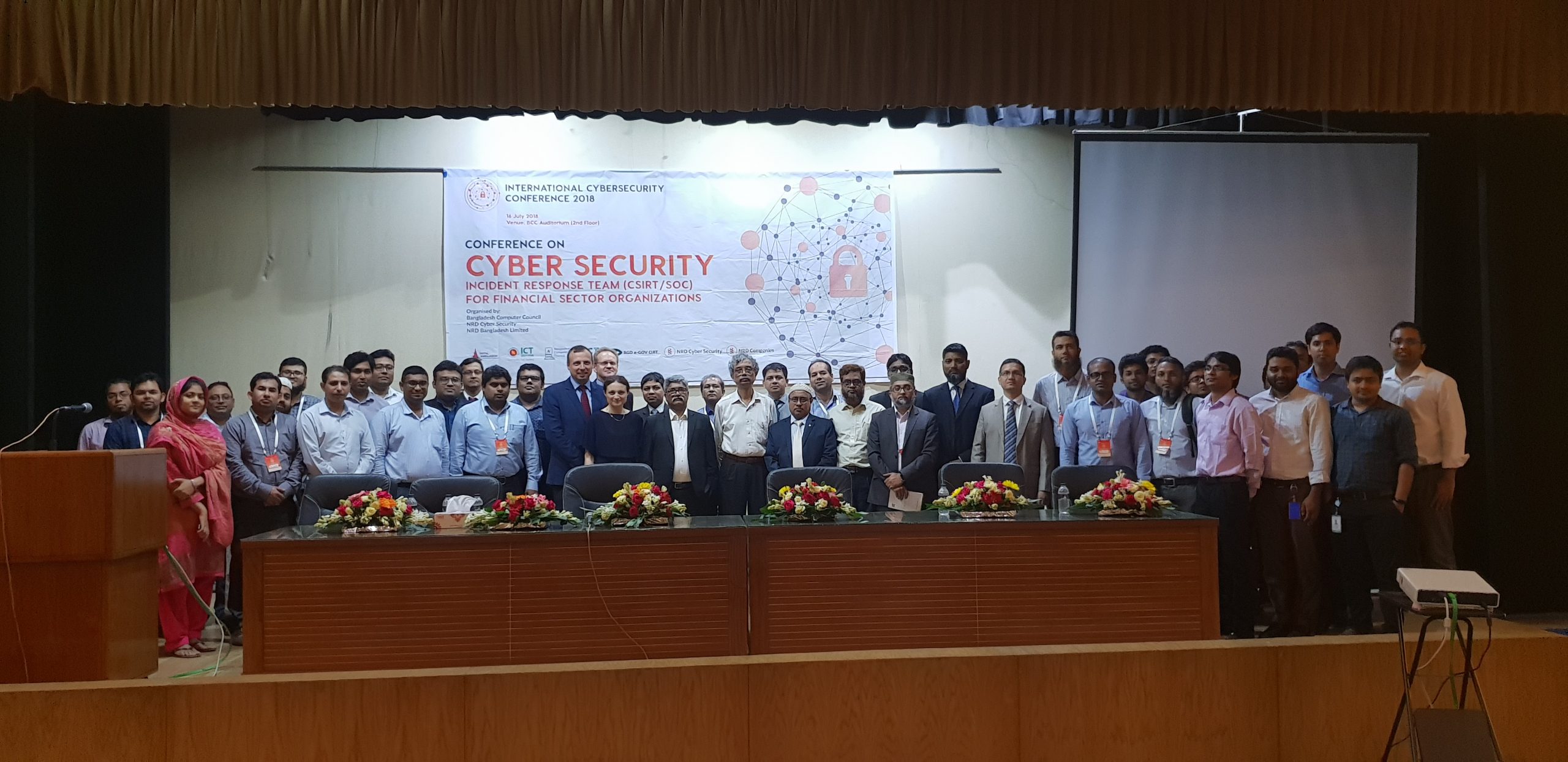 Local and international cyber security experts on Monday stressed the need for establishing Cyber Security Incident Response Team (CSIRT) in financial organisations to check the growing cybercrimes, reports UNB.
Speaking at a conference, they also said the country's banking and financial institutions (FIs) should come forward to establish CSIRT to address the cyber-attacks coming from home and abroad.
The conference on 'CSIRT for Financial Sector Organisations' was held at Bangladesh Computer Council (BCC) auditorium. Chaired by LICT Project Director Rezaul Karim, the function was addressed by, among others, by BCC Executive Director Parthapratim Deb, Lithuanian Embassy's Deputy Head of Mission (New Delhi) Agne Sakalauskaite, NRD Cyber Security CEO Dr Vilius Benetis and National Data Center director Tarique M Barkatullah.
Agne said the extensive use of digital technology and digitization of services are expanding the cyberspace. "But, steps must be taken to secure cyberspace as cybercrimes have become a great concern not only in Bangladesh, but also across the globe. Mentioning that the government alone cannot resolve a vexing issue like cybercrime that puts the cyber world in danger, she called upon financial organisations to come forward to address the problem.
Speaking as the chief guest, Parthapratim Deb said some attacks in banking organisations, including the Bangladesh Bank, have exposed the very vulnerability to address the cybercrimes that has caused huge financial losses to the country.
He focused on introducing new technologies and services to cope up with the situation and mitigate the impacts of cyber-attacks. "Technological and legal advancements are necessary to overcome the cyber threats alongside creating awareness among internet users." Dr Villius said the establishment of CSIRT by the banking and FIs have become inevitable to address the cyber threats as that are growing alarmingly all over the world.
Representatives from different banks and FIs attended the daylong conference.
Recommended Posts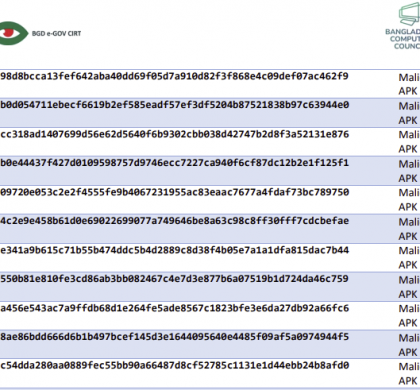 08 Aug 2023 - Articles, News, Security Advisories & Alerts, Uncategorized